Energize and rejuvenate your leaders and contributors with MINDFULNESS training
Tessa Todd Morgan delivers customized programs to help attendees take control of their personal growth and professional development, and retain energy throughout the day.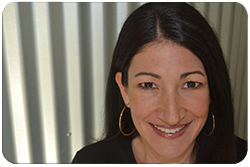 Tessa Todd Morgan founded TRIESSENCE to help individuals and members of organizations to learn about and achieve the perfect balance among the three essential elements of everyone's true essence—physical, mental and spiritual. This balance represents the full expression of anyone's true potential, and can result in an increase in happiness and success, a more fulfilling professional life, better relationships, and improved health.
Workplace stress costs more than you may realize.
– 4 in 5 workers report job stress, and nearly half say they
need
help to manage it.
– More than 30% of workers experienced stress severe enough to affect their health.
– Work-related stress costs U.S. businesses $30 billion a year in lost workdays. Through professional speaking engagements, individual coaching and teaching yoga, Tessa customizes the messages of TRIESSENCE to reach audiences in ways that allow them to make immediate use of the tools and techniques that have been proven to help find a healthy balance among their physical, mental and spiritual lives. Tessa's programs are guaranteed to provide attendees with tools and strategies for maintaining a mindful approach to every situation. They are useful for any organization that is committed to providing practical, effective resources for its members or employees in the interest of their health, happiness and productivity.
READY TO BOOK?
Schedule a complimentary 15 minute consultation to discuss services or book a coaching session.
PLEASE NOTE: All times are in CENTRAL TIME ZONE, so you will need to adjust accordingly.
By clicking "next" you agree to our 24 hour cancellation policy for paid coaching calls and understand that full fee is still due to Triessence if you cancel in less than 24 hours prior to call.


STILL HAVE QUESTIONS?
Contact TRIESSENCE today to request detailed information on Tessa's programs and how they can immediately help your company or organization to become more mindful.