EXECUTIVE TEAM:
Tessa Todd Morgan – Founder & CEO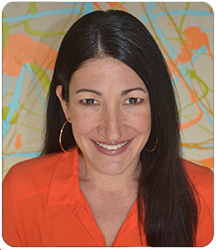 Tessa Todd Morgan is a mindfulness expert, personal growth coach and accredited trainer in Emotional Intelligence. As the Founder of TRIESSENCE, Tessa has coached hundreds of individuals and organizations to achieve a balance of physical, mental and spiritual wellness.
In 2003, Tessa began in the professional speaking industry, and was privileged to work with famous keynote speakers and celebrities such as Dr. Oz, Geena Davis, Sir Ken Robinson and Suze Orman. Today, she speaks, trains and consults professionally, coaching contributors to become leaders, and helping leaders to become steadfast, calming influencers in stressful corporate environments.
In her programs, Tessa leads people to recognize the invisible barriers that exist between them and their goals, and helps them to develop strategies for achieving those goals by recognizing and neutralizing various forms of stress.
After getting her degree and studying Criminal Justice and Business Management, Tessa completed a four-year leadership development program at the Center for Authentic Leadership where she received her coaching training and enjoyed working with entrepreneurs from around the world.
Shortly thereafter, Tessa received her accreditation in Emotional Intelligence for Personal Leadership from the Institute for Health and Human Potential. Today, she helps audiences to solve the daily problems that millions of workers and leaders face every day—the inability to step "outside" their own heads and purposefully reset, renew, and re-energize themselves.
After being a yoga instructor for years, Tessa now incorporates her expertise by leading large corporate audiences in learning techniques that can be used to increase productivity and reduce stress in office environments.
---
Rachel Merriman – Event Manager & Yoga Instructor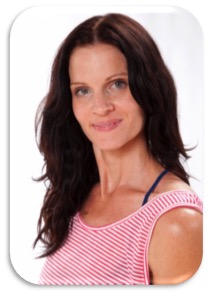 In 1999, after struggling for many years with depression and using traditional methods that only seemed to compound the symptoms of depression, Rachel found holistic healing and yoga. It was after her first yoga class that she knew that she had found something special. She knew from the instant that she took her first class that she felt different. There was a light that had been shined on her that she hadn't seen in years. On her drive home that night, it became clear that she wanted to help other people share in this feeling of hopefulness.
In 2002, she opened her own yoga studio, taught classes and shared her experience with as many people as she could in the town of Denton, Texas. She encouraged her students to live authentically and to follow their calling and their hearts. She soon decided to raise a family and sold her business but never lost the love of yoga.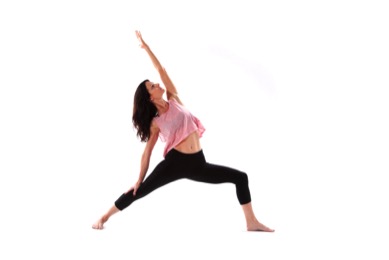 Rachel continues to teach yoga at Inspire Yoga studio as well as at a variety of businesses and events through TRIESSENCE. Her favorite is a group of men and women that struggle with anxiety due to a high-level stress job. She loves teaching them ways to reduce stress on and off of their yoga mats.
Rachel decided to work with Tessa in helping as her event manager because she believes in Tessa's message and passion for helping others live whole hearted lives through her work with Emotional Intelligence, stress relief and mindfulness.
---
Jessica Russo – Certified Health Coach
Since 2003, Jessica has been consulting clients on everything from relationship advice to quick and healthy dinners on a budget. Through that, she has discovered her true passion lies not in hairstyling, but in enriching people's lives, creating positive connections and helping others to feel their best from the inside out.
In 2012, she obtained her license in massage therapy and polarity energy work. But after a year of establishing a strong clientele, she hit a major roadblock. She was exhausted all the time, frail and incredibly depleted. After tearing a ligament in her right hand, being diagnosed with candida and adrenal fatigue, she had no choice but to slow down and ask her body what it really needed.
With dedication, faith and a strong commitment to her health physically, mentally and spiritually, she made it through. Today she shares her story from the other side of what felt like a place of depression and imbalance. Through an optimistic outlook and proper nutrition & supplementation, she has now reached a place of strength and is driven to use it to help others with similar struggles.  In 2016, she graduated from the Institute of integrative nutrition – and became a certified health coach.
Jessica believes that true beauty is balance and when you achieve that state, you are absolutely radiant. Her passion lies in helping people reach optimal health and vitality so they can have the energy and confidence needed to create a peaceful and abundant life.
---
Elizabeth Hickman – PR Manager
---
Josh Morgan – CFO
---