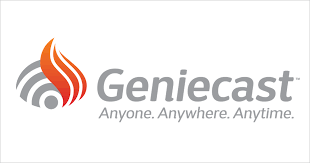 TRIESSENCE is excited to announce that Tessa Todd Morgan has been added to Geniecast as one of their speakers for live, two-way broadcasts versus having to have an event to make a great meeting possible. Tessa loves that this is a fabulous way to make her speeches available to more audiences since it makes meetings and hiring speakers so much more affordable.
Here is a copy of the press release:
For Immediate Release
Media Contact:
TRIESSENCE
info@findyourtriessence.com
(940) 320-9471
Dallas, Texas (July 20, 2016) — Professional speaker, Tessa Morgan has joined the Geniecast marketplace to deliver Stress Relief and Personal Development expertise to global audiences. Geniecast is the world's largest online marketplace of thought leaders, speakers, experts and consultants, all available via live, two-way video broadcast.
The Geniecast marketplace has almost 1,000 different programs led by more than 800 "Genies" who are experts in a variety of topics ranging from customer service and business best practices to leadership and other trending industry topics. Genies include individuals who are members of the CPAE Speaker Hall of Fame and speakers who were named to Inc.com's list of Great Leadership Speakers for Your Next Conference. Former Yahoo! Executive Tim Sanders, sales guru Jack Daly and New York Times best-selling author Dan Buettner are among the Genies available on Geniecast.com. With Geniecast, education, board meetings and business development become more affordable and accessible.
Tessa Morgan is offering several programs on Geniecast including: Stress Relief, Reset Break, Life Coaching 101 and Find Your Triessence where individuals and leaders can learn to be less stressed so they can live out their greatness! Learn more at geniecast.com/tessa-morgan.
About Tessa Morgan
Tessa Todd Morgan is the Founder of TRIESSENCE and DAILY RESET BREAK, a certified yoga instructor, professional speaker, accredited trainer in Emotional Intelligence and a life coach. Tessa has been in the professional speaking, training and consulting industry since 2003 and has worked with hundreds of well-known speakers, celebrities and trainers from around the globe.
Tessa has always known that she wanted to do something to help others. After having the privilege of working with famous keynote speakers and celebrities for many years, she realized that she enjoyed putting the right person on stage that could influence and inspire audiences around the world. Tessa has had the privilege of getting to work with people such as Dr. Oz, Mick Fleetwood, Geena Davis and Suze Orman.
Then, Tessa saw that she also wanted to be able to be the one to directly help others, so now her greatest passion in life is to help others live their lives to their fullest potential. Tessa is passionate about helping people recognize their roadblocks and blind spots and helping them create and achieve goals to get them on their desired path. Tessa's favorite thing to do is health and wellness speaking engagements to help her audiences learn the tools and techniques to get reset, re-energized and re-engaged so they can be more productive and less stressed in the workplace and back home, which ultimately brings them more joy in their lives.